For Cleaning You Can Trust, Call: 412- 758-0271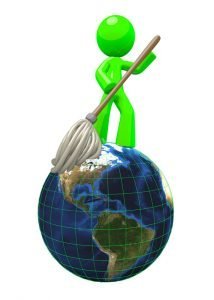 What is Green?
Green, Sustainable, Non-Toxic, All Natural, Environmentally Friendly…
There are no standard definitions for Green Clean, so instead Sloan Janitorial Maintenance
will do their best to provide you with transparency of what we do and how we do it and let you decide. This service is available for our allergy sensitive and environmentally mindful clients. We make every effort to select high quality cleaning products and agents that are natural and eco-friendly; without unpleasant chemical residue and smells.
We use the most effective, safest cleaning solutions that we can find.   To us, that means:
Made from natural sources like plants and plant based ingredients
Will readily biodegrade
Will not negatively impact the flora or fauna (or ecology) of the environment
No Bleach, No Ammonia, No Phosphates
Is not known to be a dermal irritant
We use microfibers to boost the strength of the cleaners so we can use less
We use HEPA vacuums that are energy efficient
We use less water when cleaning than traditional methods
Reuse, Reduce, Recycle
Safer for your home, your business, your pets and our environment