Reopening your business? You need a plan that focuses on cleaning and disinfecting public spaces and employee work spaces for an effective return when reopening your business. Sanitiation of your workplace can reduce the risk of your employee of exposure to the virus that causes COVID-19.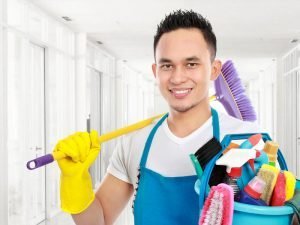 Cleaning and disinfecting public spaces including your workplace, school, home, and business will require you to:
Develop your plan
Implement your plan
Maintain and revise your plan
Let Sloan Janitorial Pittsburgh help you establish & implement a Sanitation program that allow for a safe reopening & maintain the correct levels of Office & Workspace sanitation to keep you and your employees safe.
Call Sloan Janitorial today at 412-758-0271 or visit our website www.sloanjanitorialpgh.com